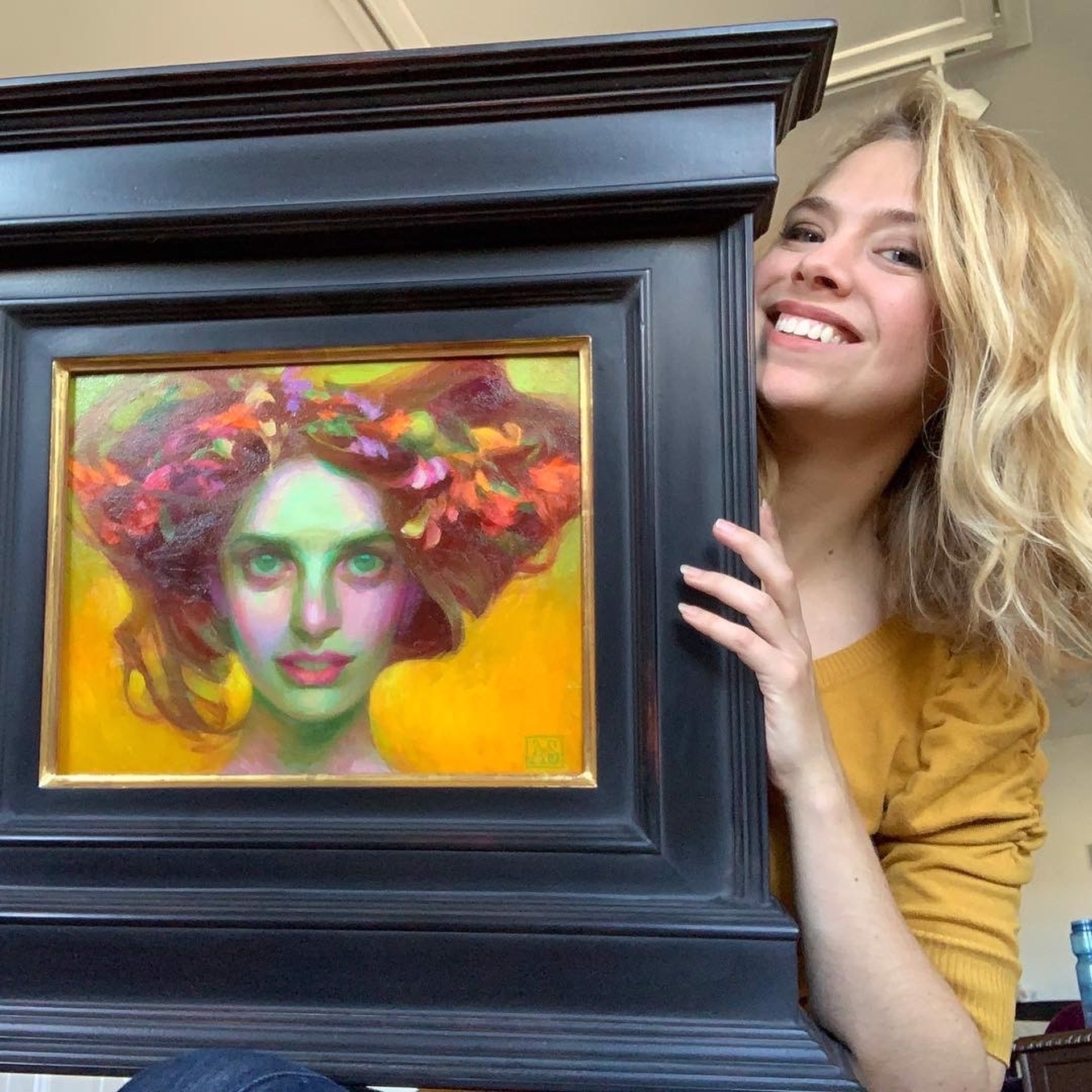 Adrienne Stein's debut solo exhibition, "Elementals", opens on January 11, 2020.
Please sign up for our email list and be notified when the show goes live on our website!
Adrienne Stein (b. 1986) is an award winning artist living and working in Pennsylvania. She holds an MFA from Boston University and a BFA Magna Cum Laude, from Laguna College of Art & Design. Adrienne studied under many gifted and influential instructors throughout the United States, France, and Italy. Her work reanimates historical painting genres forming a bridge to the present with fresh insight and imagery. The worlds she paints are inhabited by figures, folklore, archetypes, and natural elements that are fueled by a sense of personal as well as universal myth. Close friends and family members are reinterpreted in lush and magical environments that form the nexus between reality and fantasy, expressed through an unconscious world of symbolic imagery. She has received numerous awards from organizations such as The Portrait Society of America, The Elizabeth Greenshields Foundation, and The Art Renewal Center. Her work is collected in the U.S. and abroad.
Read More